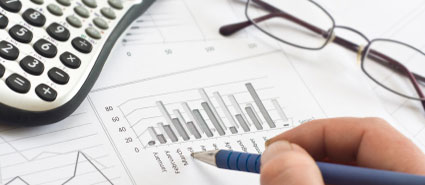 We have been using Paul Daniel's services as our outsource CFO for over two years. The first month working with Paul was the first month I realized how much the business could have benefited had we made the decision sooner. Paul is able to think strategically about the business and serve as a general advisor in a capacity beyond just the financials. Like many other Business Owners, I thought I was saving the company money by playing CFO but now it's clear I was costing us money. To get more specific about the results; I now know my P&L results before the month closes, I have a P&L proforma as well as cash flow projections that are 90% accurate, I have a new financial control(actual vs forecasted vs proforma) that catch deviations from our plan, and most importantly I have advice/ownership/accuracy on my entire financial function.

Eric Egolf, President
CIO Solutions
Santa Barbara

We have been working with Paul for the last couple years as our outsource CFO and all-around financial advisor. In that role, Paul has been a valuable ally in transitioning our business from a 16-year-old brick-and-mortar retail with multiple locations to more online sales, B2B sales, design and home health consulting. In doing so, we have had to analyze our revenues and expenditures in new and different ways. Paul's extensive experience in strategic planning, cash flow management, financial analysis, and budgets, has made this process less daunting for me and helped us take the steps we needed to take when we needed to take them. Quite frankly I am glad I had Paul to work with through this transition, and to rely on for sound advice, a great attitude, and good listening skills.

Ellen Strickland, Founder and Owner
Livingreen 1999 – present
Santa Barbara

Paul Daniel found answers to age old questions for our company in just a few weeks. His cost accounting skills enabled us to uncover losses we didn't know we had. With his help we've been able to make educated decisions with real data to back them up. Besides his vast knowledge of accounting, Paul possesses the ability to explain complex accounting to any level of employee. Great people skills.

Todd Waterman, Chief Administrative Officer
Euro American Propagators